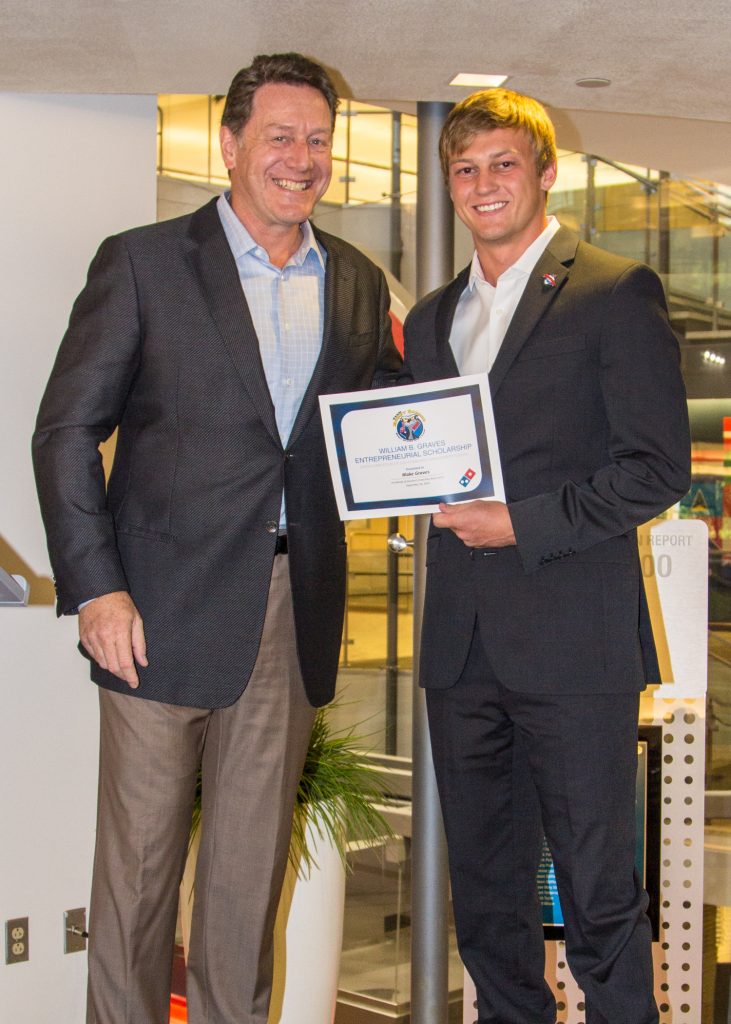 The William B. Graves Entrepreneurial Scholarship, presented by the Domino's Franchisee Association, is awarded to a prospective Franchisee who exhibits the true entrepreneurial spirit epitomized by Bill Graves.  Bill began his career as a delivery driver and went on to become one of the largest and most successful Franchisees in the Domino's Pizza brand.   We tragically lost Bill early in 2015, and this award was established in his honor to financially assist exceptional candidates fulfill their dream of becoming Domino's Franchisees.
Scholarship Details
Reimbursement of all qualified expenses up to $2,000 related to attending the FMS classes at the World Resource Center and one year's membership to the Domino's Franchisee Association.
Applicants must be accepted to attend FMS during the upcoming calendar year and may choose any of the tracks during the year to attend.
Applications for the scholarship must be received during the application window to be eligible.
FMS Application Window: September 24 to November 21
The award winner will be notified by phone by the second week of December.