PARTNERS FOUNDATION ONLINE AUCTION
Sept. 5 to 21, 2021
Open to all global Domino's Franchisees and their staff, Domino's Corporate personnel, Distribution teams, and all store teams.
Join us to help raise money for the Partners Foundation to support those in need.
Donate an item, participate in the online auction or BOTH!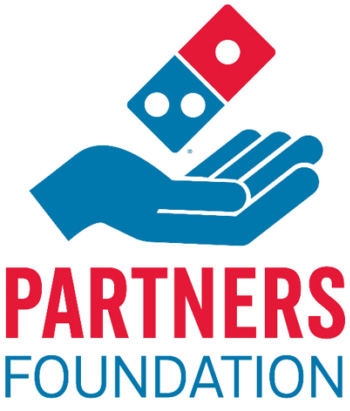 About Partners
The Domino's Partners Foundation was the inspiration of many caring team members and franchise owners who felt strongly about "taking care of their own." Established in 1986, Partners was created to aid Domino's team members in times of hardship and adversity.
The Foundation provides immediate financial assistance to Franchise and Corporate Team Members around the world. Financial help is provided following on-the-job accidents, fire or natural disasters, medical emergencies or the death of an immediate family member. Its primary funding comes from a companywide payroll-deduction program. Since inception, Domino's team members in need have received more than $21 million dollars of financial assistance.
In 2020 …
The DFA beat its goal to help the Partners Foundation aid Team Members around the world. We generated …
Frequently Asked Questions
Who can participate?
The Partners Foundation Auction is open to the entire global Domino's family. From Franchisees to Team Members to Corporate Operations Personnel. If you have sauce in your veins, you are invited!
How can I donate an item to the auction?
Easy! Just click on "Donate an Item" (button also above) and provide us some details of what you would like to contribute. Don't forget to upload a photo!
What can I donate?
We are accepting Domino's memorabilia such as Domino's Branded toys, games, pins, equipment, old uniforms, etc. We also accept artwork, as well as vendor-donated equipment and services. Last but not least, many Franchisees donated "Amazing Experiences" last year, which included visits to their home markets for some one-on-one time and dinner, a ballgame, fishing, or a host of other fun and exciting experiences. Let the creative juices flow on this one and have FUN!
Some hot items from 2020 are featured below.
What happens after the auction?
Bidders:
If you bid on an item and won, the Partners Foundation will contact you to collect the donation. Then, we'll contact the person holding the item to send it to you. The donor covers shipping and handling.
Donors:
If you donate an item to the auction, such as memorabilia, the Partners Team will contact you after the funds have been collected and ask you to send the item to the winner. Please note that the donor providing the merchandise will be required to pay for shipping and handling to the winner.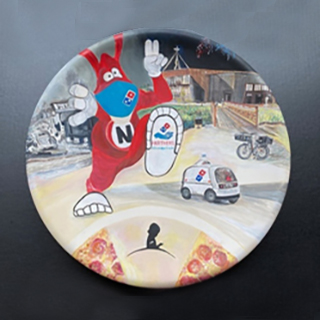 Custom Painted Plate Sold for $2,451
No description can do this "one of a kind" masterpiece the justice it deserves. The professional artist, who created this piece especially for this Partners auction, is the wife of Gold Franny winner Franchisee Fernando Salido. The painting is titled, "An Abundance of Blessing and Peace, I'll Take Both."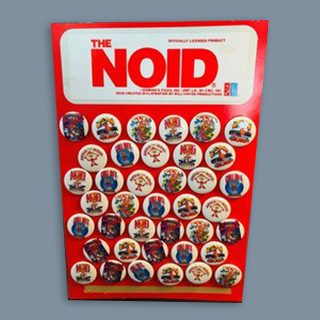 Rare Complete Noid Button Collection Sold for $700
Remember the TV and print advertisements for the Noid®? The ones where he pulls his ears out of disappointment when he can't get into the pizza box? Or the one where he skateboards during the old Nintendo game console?
50th Anniversary Monaghan Beetle Replica Sold for $425
Here is a chance to own the original Domino's Delivery Vehicle!
Actually, this is a miniature replica of the 1960 Volkswagen Beetle, the very first Domino's delivery car. This model was created for the 50th anniversary of Domino's back in 2010, is approximately 8 inches long, has rubber tires, and doors that open and close!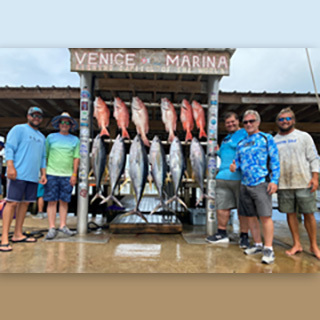 Deep Sea Fishing with Glenn Mueller Sold for $8,400
This amazing offer is available for up to 4 people to spend time learning from one of the best organizations in our Brand. Glenn Mueller and his exceptional leadership team have been successful in both rural and urban markets, including some of the highest risk areas in the country. Learn first-hand tactics and strategies to succeed in all types of markets.
Golden Challenge Hat Signed Tom Monaghan Sold for $500
Own an award that was created only for General Managers! Back in the early 1980s, four satin hats in four specific colors were created and awarded to general managers who increased sales in a quarterly sales contest. Each color represented certain criteria that had to be met to receive the award.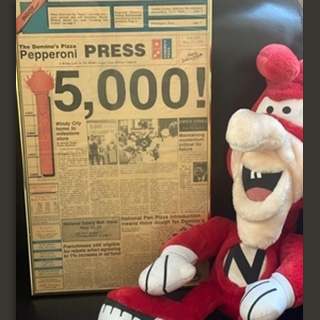 Pepperoni Press 5,000th Store Sold for $1,255
This piece of history is the May 19, 1989 edition of the P-Press stating that Domino's opened the 5,000th store earlier that month in the northside of Chicago! The paper also states that the 300th store Internationally was preparing to open in Japan!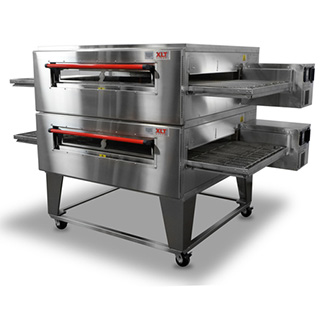 XLT 3255H Series Double Stack Sold for $27,600
Domino's Pizza's premier oven supplier is XLT. Their ovens have proven to be high quality, extremely reliable, and known as workhorses. As great as their equipment is, the owner Ron Wolfe and his XLT team are even better! Ron's main objective is always total customer satisfaction, proven time after time.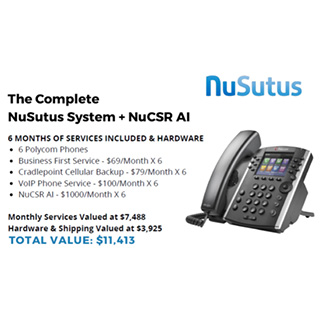 Complete NuSutus System and NuCSR AI Sold for $12,025
Optimize your order taking, manage your phone-based orders, access unprecedented customer insights, and improve your operations. NuSutus hardware is more than just a phone system. When paired with their adaptable software, you can boost sales and deliver an exceptional customer experience every time!
Thank you, Vendor Partners!