About Your Representatives
Central | East | West | National | Forum
Central Chapter Representatives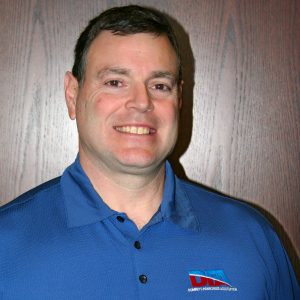 Steve Gfell
Vice-Chairman of the Board
19 Stores in Ohio
Term Expires: December 2021
Born and raised in Norwalk, Ohio. Married to Nancy and has 2 children, Abigail and Thomas.
Steve started with Domino's Pizza in 1987 in the Norwalk store eventually franchising in 1992. Presently has 19 stores throughout north central Ohio. Steve serves on the Midwest regional advisory board, is a Gold Franny winner and the board of directors for the Cleveland Co-Op.
» Why do you choose to serve on the DFA board?
I believe the franchise body benefits greatly from the unified voice of its peers. My desire is to hear all issues and concerns that you may have and to deliberate them with the other board members to create solutions and options that will best satisfy the majority. Even if those solutions or options may differ from my personal beliefs. It is the whole that counts and not the part.
---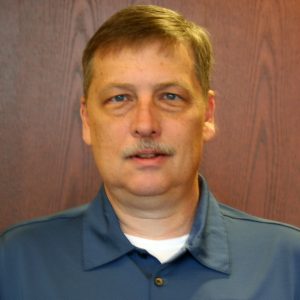 John Glass
29 Stores in Ohio
Term Expires: December 2020
John started with Domino's Pizza in 1982 as a driver and worked his way up through the ranks until becoming the VP of operations for Pat McNeil. John decided to become a Franchisee in 1996 with the purchase of the original Domino's Pizza store opened in Cincinnati, OH. John currently owns and operates 29 stores in the Cincinnati DMA which range in demographics from inner city to high income as well as college campus to small rural stores. John's address counts range from 2,000 to 25,000 addresses which gives him a real world experience on a wide variety of factors facing Franchisees across our system. John currently sits on the Midwest Advisory Board and serves as Co-op president for his area. John is very active in various children charities and church work.
» Why do you choose to serve on the DFA Board?
I chose to serve on the board to learn what I can, to network with the best and hopefully influence the direction, procedures and decisions that I can.
» Which resources do you recommend Franchisees utilize to benefit their business?
I think that franchisees get the most out of the DFA by going to meetings and networking.
---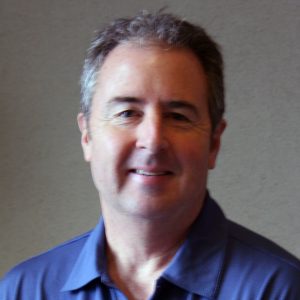 Art Hurteau
29 stores in Missouri & Arkansas
Term Expires: December 2021

Art started working with Domino's in 1977 and then franchised in 1981 with Marty Prather, his business partner ever since. He is a 13 store franchisee in SW Missouri and has spent 5 years on the MO SCC Advisory Board and 3 years on the Midwest Regional Advisory Board. He currently is a member on the Domino's Forum Board. Art is a longtime member and supporter of the DFA and has served on the DFA Board for many years. Art has had 3 Gold Franny's and 8 Silver Franny's. He was 2nd in 2014 in service for 10+ stores. Art averaged a 4.31 OER in 2014.
His motto – Leadership is key!
Central | East | West | National | Forum
East Chapter Representatives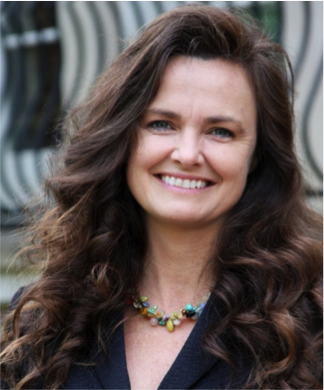 Mary Lynne Carraway
76 stores in Washington
Term expires: December 2021
Mary Lynne is a 76 store Franchisee and has been a part of the Brand for over 30 years leading Team Washington for the past 13 years. She has served on the Supply Chain Advisory Council, has been very active in DMA affairs, Vice President of the Forum and received 7 Gold Frannys. Mary Lynne supports the Women's Leadership Forum, and has been awarded the distinction of Domino's Woman of the Year.
» Why do you choose to serve on the DFA Board?
First, I want to give support and grow in my own understanding of different issues and current topics at hand. Second, I want to be able to improve the relationship between Franchisees and the corporation. We can do this by better understanding difficult and unique issues, and then come to a point where we can negotiate with clear directives and agendas. I strongly believe that we as a system and group of Franchisees can work towards best solutions for the common good of all.
---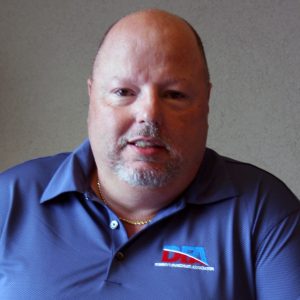 Peter D'Andrea
37 Stores in Tennessee & Virginia
Term Expires: December 2020
Peter has been with Domino's since 2002 where he served 3 years as a Franchise Regional Manager winning 2 regional manager of the year awards. He then served 2 years as a director of development for the Southeast Region. Peter has been a Franchisee since February of 2008. Peter works closely with Children's Hospital Dream Connection, for terminally ill children. He is also a strong supporter of the University of Tennessee Athletics.
» Why do you choose to serve on the board?
I chose to serve on the DFA Board to represent franchisees like myself who love Domino's Pizza. I want to maximize every opportunity available to further our businesses through understanding and cooperation with Domino's. Realizing our interests run parallel, and sometimes will collide, I want to protect our bottom line always….
» Which resources do you recommend Franchisees utilize to benefit their business?
The most important tool I use is PWR. It allows my team and I the opportunity to run my business in real time. Coupled with cameras in every store for security and training… the opportunities are invaluable.
---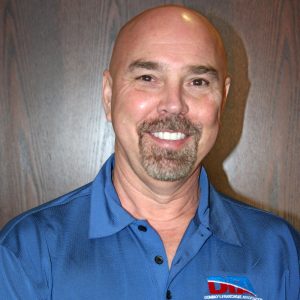 David Jenks
30 stores in Massachusetts, New Hampshire & Maine
Term Expires: December 2020
David has served on the President's Advisory Board, 2 Terms on the National Supply Chain Advisory Board and 10 years on the CT SCC Advisory Board. He has also previously served a 3 year term as DFA Board member and would bring that experience to the table. David has received 5 Gold Franny's, 3 Silver Franny's, Rookie Manager of the year 1981 and Sponsored 12 Franchisees over the years.
Just like most franchisees, David started as an Assistant manager in Lansing, MI. He moved to the East Coast after a year and opened stores for corporate in New York, Connecticut, New Jersey and Maryland before opening and settling in to manage a store in Delaware for 2 years. David opened his first store in the Boston area in 1984.
His previous experience on the DFA board as well as the various Domino's Advisory Boards gives him insight that can be of value to the DFA.
» Why do you choose to serve on the DFA Board?
I feel I can represent the franchise body. I can be the voice of reason when needed but I will also stand up and push back if I feel decisions have been made without integrity.
---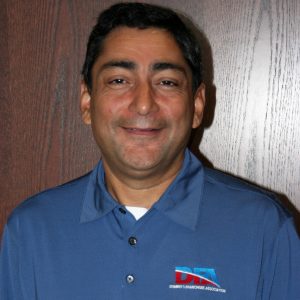 Osman Qasim
54 stores in North Carolina
Term expires: December 2021
Osman is a 54 store Franchisee in the Charlotte, NC DMA. He has been with Domino's Pizza for 27 years, a Franchisee for 22 years and has received three Gold Franny's during his career. Osman currently sits on the National Distribution Advisory Board, and the Technology Advisory Board.
Central | East | West | National | Forum
West Chapter Representatives
Mike Brown
Secretary of the Board
23 stores in Seattle
Term Expires: December 2021
Mike and his family settled in Tacoma, Washington in 1980 after moving around the world with his father as a military brat. He has been married for over 26 years with two children who have graduated from college and now manage stores. Mike enjoys sports, camping, hiking, traveling and, most of all, drag racing his 1970 Nova.
» Why do you choose to serve on the DFA Board?
Mike enjoys networking and sharing with other Franchisees and managers. He believes many people have stepped up to make this a great company over the years and he wants to pay it forward in thanks to the many great Franchisees which have served before him.
» Which resources do you recommend Franchisees utilize to benefit their business?
Network within the Domino's Pizza family. He recommends Franchisees join the DFA, attend DMA meetings, rallys, training classes, or any other chance to network with fellow Franchisees. He says this group of Franchisees have a wealth of knowledge about the business which will benefit each other.
---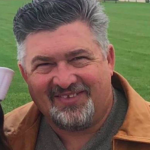 Shane Casey
Board Member
3 stores in California
Term Expires: December 2021
Shane started his career, as most Franchisees did, as a Delivery Expert for Chairman's Circle Hall of Fame Franchisee Jeff Litman in Lakewood, CO. After ten years with Jeff and leaving as his Operations Director, Shane moved on to work as an Area Leader in CO and WY. Next up was the West Region VP of Operations from 2002-2008. In December of 2008, Shane and Michelle and their two children Kayla and Jaden bought their first stores in Oceanside and Camp Pendleton, CA. Shane is currently partners with Dan Hosseini and Ommid Ferdows. Shane has served on almost all of the board positions in Domino's during his 30 years with the Brand. Shane says what he loves most about Domino's is the extended family and how all the Franchisees work together towards common goals. He is excited to serve on the DFA Board to represent his friends and colleagues in the West Region.
---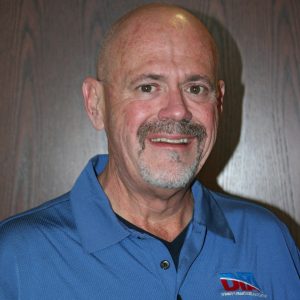 Jim Gerety
Chairman of the Board
18 stores in Texas
Term Expires: December 2020
Jim Gerety started with Domino's Pizza Distribution in 1982 as a General Manager. He began in Southern California before moved on to Hawaii, Washington and Colorado. He left the company in 1985 and returned in 1988 as a General Manager for Roger Cohn's commissary in Tucson, AZ. In 1999, he partnered with Roger Cohn and franchised in Midland/Odessa, TX.
Jim is married to Cassie, who serves as Operations Director and partner in the business. He has two daughters, Katie and Christine, as well as 3 stepchildren. Jim enjoys riding his 2011 Harley-Davidson Road Glide, 2008 Victory Vision and 2006 Honda Goldwing.
» Why do you choose to serve on the DFA Board?
Jim serves to help erase the lines of division drawn in the sand by DPLLC. He hopes the DFA Board will be instrumental in the coming year to bring fairness and equity between the Franchisor and Franchisee.
» Which resources do you recommend Franchisees utilize to benefit their business?
Wizardline and Domino's Talk
---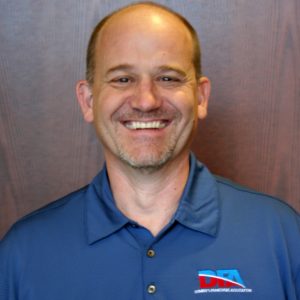 Alan Murph
Treasurer of the Board
77 stores in San Antonio & Tennessee
Term Expires: December 2021
Alan is President and CEO of South Texas Pizza, Inc. In 1983, he started with Domino's while attending University of North Texas in Denton. While working for Jim Garner in Plano, Alan fell in love with Domino's Pizza and in 1985 went to work for DPLLC. In November 1987, he franchised his first store in San Marcos TX.
Alan and his wife, Michelle, met at Domino's Pizza during the rush and have four children: Rachel, Derek, Moriah, and Benjamin. Alan and Michelle enjoy working outside, watching classic movies and spending time with their kids and friends.
» Why do you choose to serve on the DFA Board?
Serving on the DFA Board is an honor, as he gets to represent the franchisees in the West Chapter and enjoys learning and helping others.
» Which resources do you recommend Franchisees utilize to benefit their business?
The greatest resources are each other. Every Franchisee has great ideas to share and can learn from one another.
Central | East | West | National | Forum
Forum Representative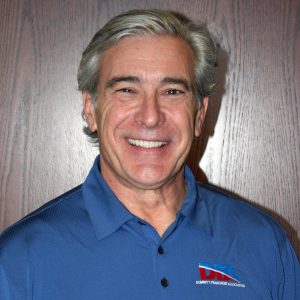 Mack Patterson
59 stores in North Carolina
Mack started his career with Domino's Pizza straight out of the University of North Carolina in 1979 eventually franchising in Champaign, Illinois in 1981. He returned to the Carolinas in 1989 when he "traded" stores in Illinois and Indiana for stores in Charlotte, North Carolina.
Mack has served on numerous Domino's franchise, corporate committees and boards in the past including the Standards Committee, the Marketing Committee, DMAC, the President's Advisory Board and the People First Advisory Board. He served three terms as president of the Midwest Regional Franchise Advisory Board. He is a long time Member of both the DFA and the Forum and their predecessor groups.
Central | East | West | National | Forum
National At Large Representative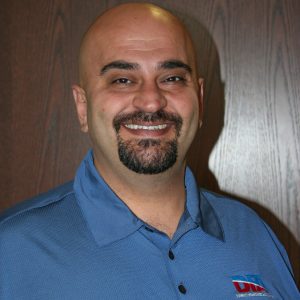 Tareq Hishmeh
National At Large Board Member
82 stores in Arizona & California
Term Expires: December 2021
Tareq is one of the Partners in the Hishmeh family Franchisee organization who own and operate over 80 stores throughout California and Arizona. He has been involved in Domino's Pizza operations for over 20 years. After earning his law degree from Loyola Law School in 2004, Tareq's primary focus has been in providing legal counsel and HR support to the Hishmeh organization and many other Domino's Franchisees around the country. Tareq is the fulltime COO/GC of the Hishmeh's 22 stores in the Tucson AZ market.
» Why do you choose to serve on the DFA Board?
The DFA brings an opportunity of the franchisees to speak directly to the franchisor in a unified voice. There is no question in my mind of the importance of the organization.
» Which resources do you recommend Franchisees utilize to benefit their business?
As a former practicing attorney, I am a somewhat self-interested in this question. I would say every franchisee needs to have a good attorney who knows there business and what knows what keeps the franchisee up at night. This is not a solicitation since I am no longer practicing.
---
Have a question for a Board Member? Please email boardmember@dominosdfa.com.
Learn about the structure of the DFA Board